RATE THIS IF U LIKE!!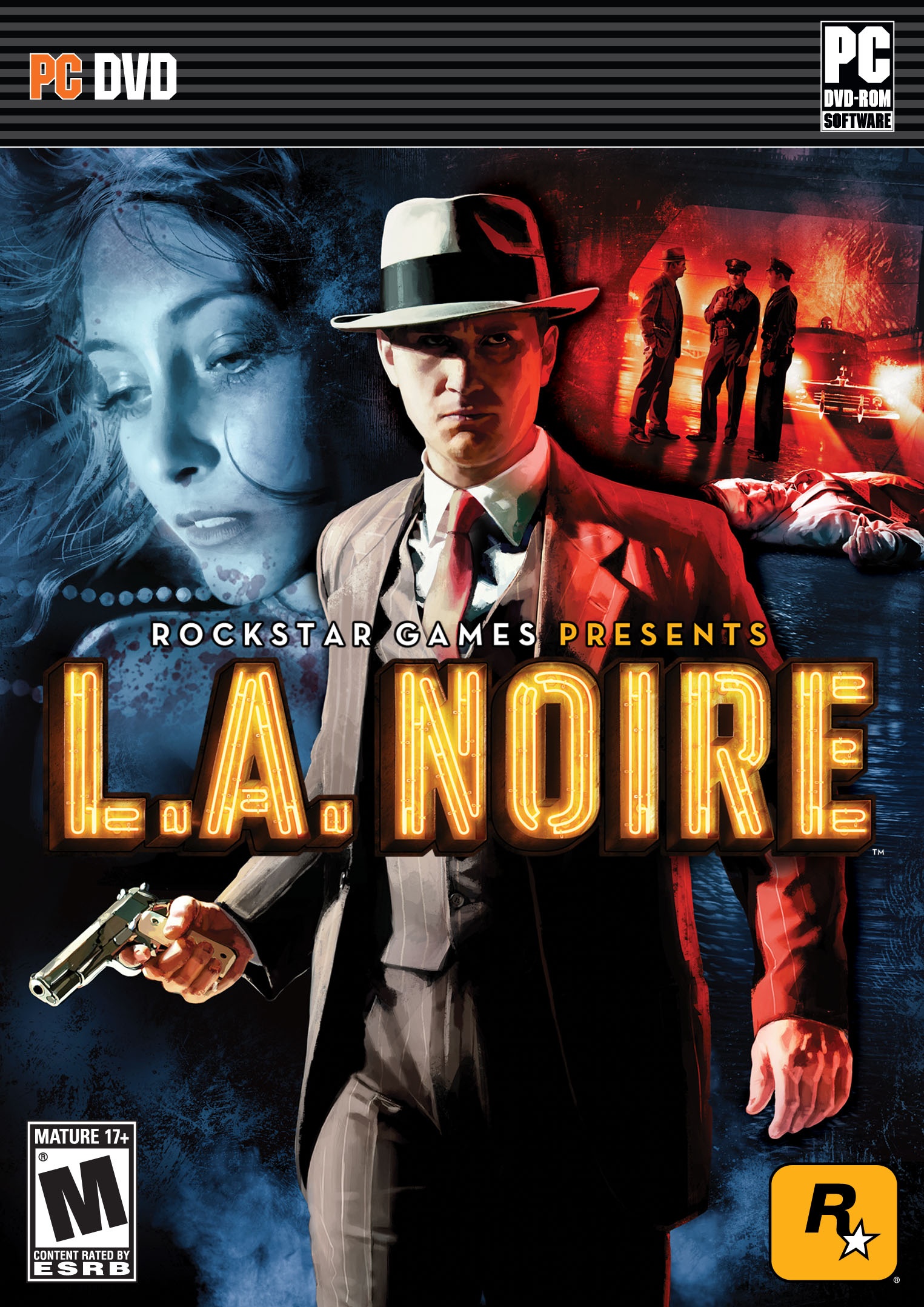 Info-
L A Noire : The Complete Edition | Publisher: Rockstar Games | Developer: Team Bondi Rockstar Leeds | Genre: Adventure | Platform: PC | Size: 13.37 GB | Release Date: 2011-11-08
Description:
The PC version of L.A. Noire will run on a wide range of PCs and feature customization, including keyboard remapping and gamepad functionality to both optimize and customize the performance and user experience. Along with increased fidelity and improved graphical enhancements, the PC version will feature 3D support for an even greater sense of interaction and immersion within a painstakingly detailed 1940s Los Angeles. The PC version will also include all released and soon-to-be released DLC adding 6+ additional hours of gameplay!
Amid the post-war boom of Hollywood's Golden Age, Cole Phelps, an LAPD detective is thrown headfirst into a city drowning in its own success.
Corruption is rampant, the drug trade is exploding, and murder rates are at an all-time high. In his fight to climb the ranks and do what's right, Phelps must unravel the truth behind a string of arson attacks, racketeering conspiracies and brutal murders, battling the L.A. underworld and even members of his own department to uncover a secret that could shake the city to its rotten core.
Using groundbreaking new animation technology that captures every nuance of an actor's facial performance in astonishing detail, L.A. Noire is a violent crime thriller that blends breathtaking action with true detective work to deliver an unprecedented interactive experience.
Search for clues, chase down suspects and interrogate witnesses as you struggle to find the truth in a city where everyone has something to hide.
Minimum System Requirements
* OS: Windows XP SP3, Vista or Windows 7
* CPU: Intel Dual Core 2.2 GHz / AMD Dual Core 2.4 GHz
* RAM: 2 GB
* HDD: 16 GB free disk space
* Graphics: 512 MB Graphics Memory
* Sound Card: DirectX 9 Compatible
* DirectX: Version 9.
Install Note:
1. install the game by mounting the 2 isos
2. change the folder name of the game to xp C:Program FilesRockstarGamesL.A.Noire
for windows7 its the same just rename it the same way
3. put the Patch_2382_02393_1.exe included in the crack file into the L.A.Noire folder
4. install the patch Patch_2382_02393_1.exe
5. start up LANLauncher.exe and navigate into options and change the desired settings
6. disconnect internet or block LANoire.exe with your firewall
7. launch LANoire.exe
8. create a new profile for Social Club (any name will do
9. enjoy the game
Read It As Well:
1. Rename directories to "RockstarGames" and "L.A.Noire "so that there are no spaces in the directory names.
Old: C:Program FilesRockstar GamesL.A. Noire
New: C:Program FilesRockstarGamesL.A.Noire
2. Disable internet. It helps to block "LANoire.exe "in the firewall, preventing it from accessing the internet.
3. Copy "Patch_2382_02392_1.exe "from" Crack "folder in disc 2 to the installation directory.
4. Run "Patch_2382_02392_1.exe "to update the game, provided the internet is disabled.
5. Copy "fmodex.dll " and "Lanc.dll "from the" Crack "folder in disc 2 to the installation directory; choose to overwrite existing files if prompted.
6. IMPORTANT: Run "Social Club v1.0.5.0 Setup.exe ", a file that appears in your installation directory after you have run steps 4 and 5. If you do not perform this step, the game will fail to launch due to the absence of "socialclub.dll ".
7. Run LANoire.exe to play the game. Enjoy.
||Download Via Resumable 200MB Parts||

Subscribe To Get FREE Games and Updates!!