RATE THIS IF U LIKE!!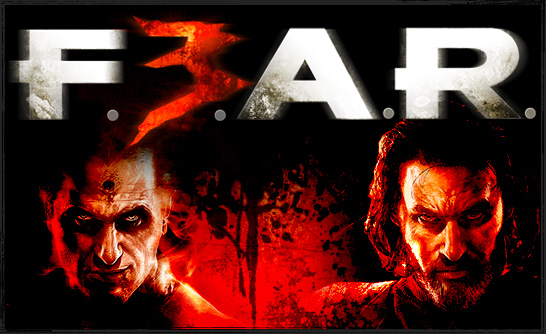 Info:
Production Company: Monolith
Label: Warner Bros. Interactive Entertainment
Genre: First Person Shooter
Production engine: Day 1 Studios
Release Date: May 21, 2011
Description:
F.E.A.R. 3 (stylized in the logo as F.3.A.R) is a first person-shooter developed by Day 1 Studios for Microsoft Windows, PlayStation 3, Xbox 360 and the OnLive cloud gaming service as a sequel to the game F.E.A.R. 2: Project Origin and the third installment of the F.E.A.R. series. It was announced on April 8, 2010 and is stated to include John Carpenter helping on the cinematics as well as writer Steve Niles. Originally scheduled for a 2010 release, a delay to March 2011 was announced followed by a further delay to May 2011. On the 27th of April 2011, Warner Bros. announced yet another delay to the title; Pushing it back to June 21st in North America and June 24th in the UK.
Gameplay:
F.E.A.R. 3 is to include new features such as co-op, an evolved cover system, and more scares, according to Day 1 Studios founder and president Denny Thorley. In the game the player will be able to control both Point Man and Paxton Fettel, the protagonist and antagonist, respectively, from the first game, F.E.A.R.. The controls for the Point Man are the same, with shooting enemies and slowing time. As Fettel, you assist the Point Man by using telekinesis, stun, possession, and other abilities. Also, the game will have both online and offline Co-Op play. And as confirmed at last year's E3, there will be split-screen Co-Op. Also, it has been confirmed that once you complete a level as Point Man, in the single player mode, you can then replay that level as Paxton Fettel.
System Requirements:
Core 2 Duo 2.9 GHz
4 GB RAM
graphic card 512 MB (GeForce 9800 GTX or better)
10 GB HDD
Windows XP/Vista/7
Install Notes
-Unrar
-Mount or Burn
-Run Installer
-Copy All Crack Files In Game Folder
||Size: 4GB||
||Resumable Mediafire Parts 200MB||

Subscribe To Get FREE Games and Updates!!